How to Search
Music title search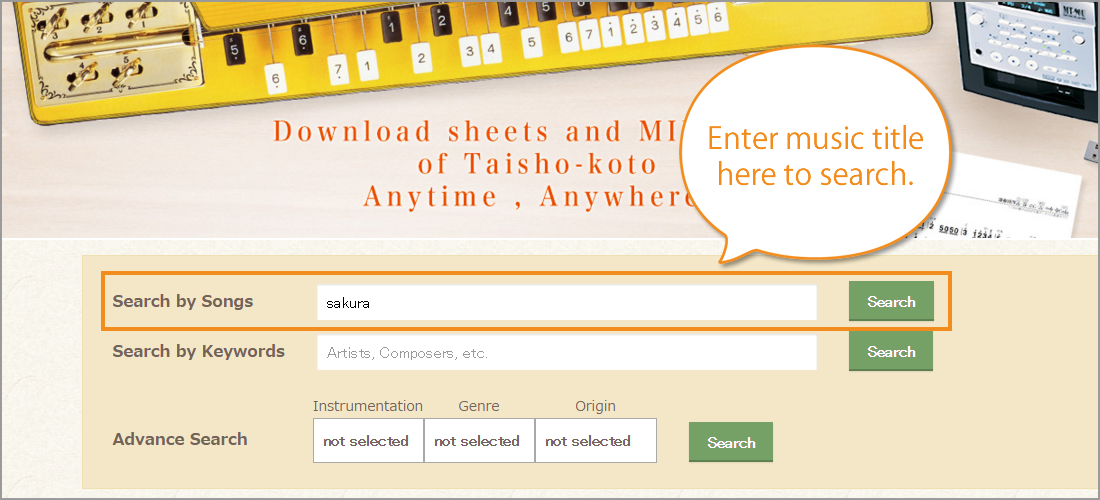 If you know the music title you want to search, enter it here and click "Search".
You can search with a partial music title.
Keyword search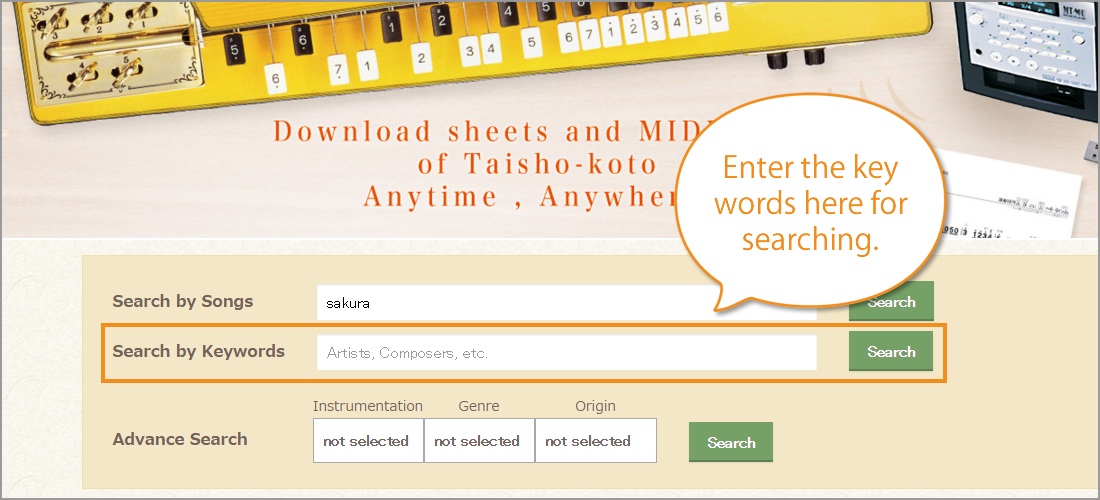 If you want to start searching by names of artist, songwriter or composer, then enter the key word and click the "Search" here.
Advanced Search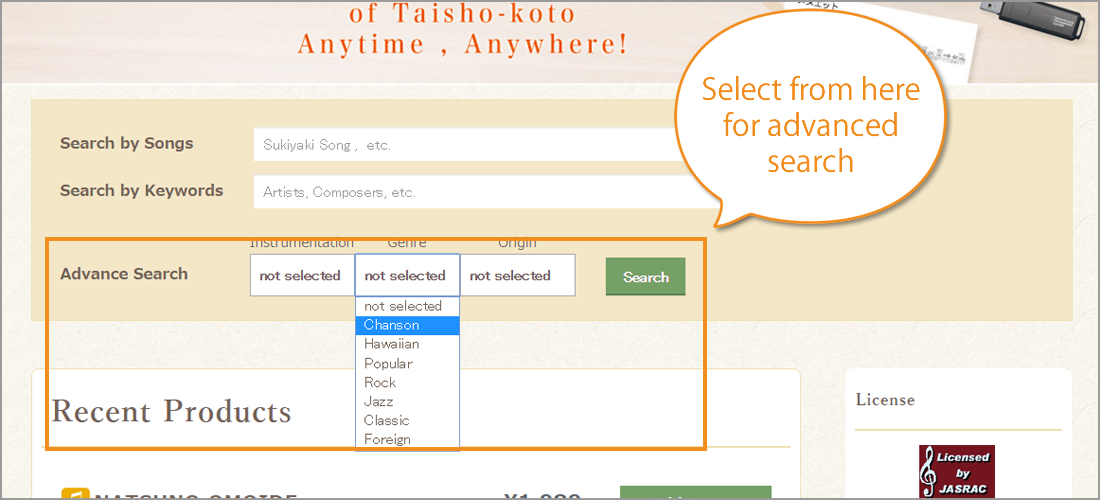 You can search by combination of "unison or ensemble", "genre" or "domestic or foreign" for advanced search.
Select "unspecified" if you do not know the information of the song.
Please create an account
When purchasing for the first time, you need to register "your name (first and last name)," "e-mail address", and "password", before proceeding to payment.
You will be sent a link to download your content. Even if you do not receive conformation e-mail, you can download from your account page.
※ You must download within 3 days from the date of purchase.
※ Check your e-mail address before confirming.
※ Please add "@kingen.com" to your contacts for your confirmation; the e-mail may be registered as spam

Also, the next time you log in, you will save the input of the name.
Paying through PayPal
Once you register with PayPal, your payment information will be saved for further purchases.
About PayPal
Pay Pal is the most trust worthy option for online payment with more than 100 million users in 190 countries and regions.
■PayPal
https://www.paypal.com/us/webapps/mpp/home
Is Pay Pal safe
Pay Pal leads the industry in security and fraud prevention. Pay Pal never share your financial information.